Our 8-Step Dry Cleaning Process
To guarantee consistency and stringent standards, we live by an eight-step cleaning process. The steps below outline the journey of your garment. Each item goes through five different inspection points for meticulous quality control, and no detail is spared in ensuring that your items are revived and restored to their initial splendor.
At Dove, we mix traditional techniques with new, eco-friendly cleaning methods to ensure excellent results that benefits both your clothing and your environment. Follow the journey your garments will take with Dove.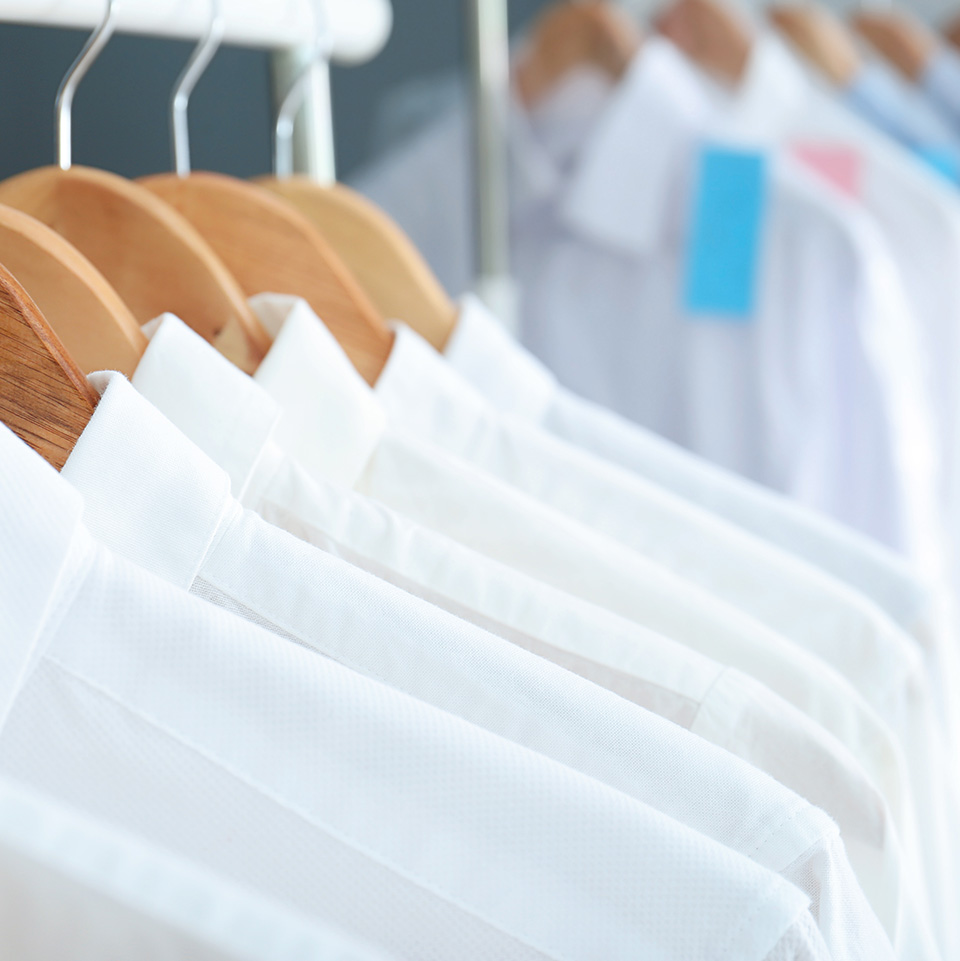 1
Initial Inspection
We examine the care labels and age and type of fabric to ensure an optimal cleaning method is used. We also look for stains and wear. This is the first of five inspection points throughout the process.
2
Classification
Items are sorted according to fabric type, colour and degree of soiling.
3
Stain and Spot Removal
Our experienced technicians use specialized equipment, agents and, if appropriate, water to target stains and soiling prior to cleaning.
4
Cleaning
We execute the appropriate cleaning method—whether it be dry cleaning, wet cleaning or laundering.
5
Hand Finishing
This step is essential in ensuring your clothing and home textiles look impeccable after cleaning. This may include reapplying any sizing, water repellent coatings, and other finishes until the item has passed its second inspection.
6
Pressing
Pressers of the highest standard individually finish each piece to your specific requirements, restoring your garment to its original shape and appearance. Items must be impeccably cleaned to pass through this third inspection.
7
Detailing
Detailing experts replace missing or damaged buttons and reattach any hardware that has to be removed to prevent damage during the cleaning process. We also perform minor repairs if necessary, and if possible.
8
Final Inspection and Packaging
After a fourth inspection, the garment is neatly packaged in protective, eco-friendly wrapping. A final inspection is done prior to delivery or in-store delivery.
Book Now
We've made it easy to schedule, manage, and pay for your restoration needs.
1
Schedule a Pick-Up
Our automated booking system allows you to schedule a pick-up time and place that is convenient for you.
2
Direct to Your Door
Our drivers will arrive right at your door to collect your items.
3
Delivery
Your order will be hand delivered to your designated drop-off location.